Headteacher's Welcome
Green Ridge is brand-new, state of the art academy on Berryfields Estate which has been built with an initial capacity of 420 children.  We opened initially in September 2017 in temporary accommodation on the school site, and then moved into our new, permanent building in September 2018.  We also have our own nursery, Little Ridges, which takes children from aged two onward, for both funded and paid sessions.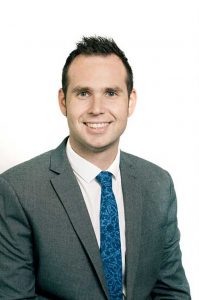 At Green Ridge, we aim to provide an exciting, broad and engaging curriculum, which encourages our children to become confident and resilient life-long learners. We want our children not just to achieve, but to exceed expectations and attain the very best results they can, academically, creatively and personally.
We offer a safe, nurturing and creative learning environment, which enables us to ensure our children are supported, challenged, inspired and motivated through a breadth of learning experiences and opportunities.
We aim to develop trusting, strong and sustaining partnerships with families and the wider local community. We want our families to be passionately supporting our school events such as productions, special curriculum days and teacher meetings.
Green Ridge is an academy where every child is respected and treated as an individual, with no limits placed on their learning – just opportunities to continually improve with a growth Mindset approach.  We do not 'label' children or group them by perceived 'ability'; instead, we give all children equal opportunities to challenge themselves through the range of tasks and activities presented to them – empowering children to take ownership and responsibility for their own learning.  The ethos and vision for the academy culminates in our mission statement:  Limitless learning; infinite possibilities.
I look forward to meeting you, and showing you what a fantastic place of learning Green Ridge is.
Aaron Wanford
Headteacher