Enrichment
Green Ridge has access to a wide range of enrichment opportunities for all our children, including those who are more-able. We hold enrichment days throughout the academic year – some for individual year groups, key stages or even the whole-school, spanning across all aspects of the curriculum, from art to mathematics.
Across each academic year and in each year-group we provide specific enrichment for the children.  This is led by both internal and external visiting staff, and this again can include anything from cooking to taekwondo, from a visiting author to a reptile workshop.  An enrichment programme is planned for this to ensure that all children have a broad range of enrichment, in addition to specific year-group, key stage or whole-school specific enrichment days.
Not only do enrichment activities bring about excellent learning opportunities that can be applied within the school curriculum, but it develops our young children with regards to confidence, self-esteem and resourcefulness that are essential skills to be the leaders in the 21st century.
Our enrichment programme also includes our WOW days/activities as part of our thematic approach to learning, as well as all visits, trips and visitors that children encounter.  Furthermore, our '11 before 11' (11 activities that children are to experience before they reach the age of 11 and leave primary school) activities also contribute to our enrichment programme throughout the academy.
We constantly look for opportunities in the local area to inspire, enrich, and challenge our children, for example, taking part in sporting tournaments, music days, and local and national competitions.  The children also benefit from a wide range of extra-curricular clubs and peripatetic staff.
Pupil Passports
As you know, our aim at Green Ridge Primary Academy is to offer a wealth of activities and opportunities which venture beyond standard classroom learning. These experiences provide the children with an accumulation of knowledge, behaviours, and skills which, in turn, develop their cultural awareness and appreciation. Examples can already be found in our 11B411 promises, our themed trips and visits to local areas like Bletchley Park, and in our 'Skills for Life' programme.
As a way of celebrating many of these significant events and achievements, each pupil will be assigned a 'Pupil Passport'. Said passports are pictured below. The cover page details your child's name, nationality, place of birth and a unique passport number. It will also contain their most recent school photo and their signature.
You can find a copy of our Pupil Passport here:
Green Ridge Passport | 844KB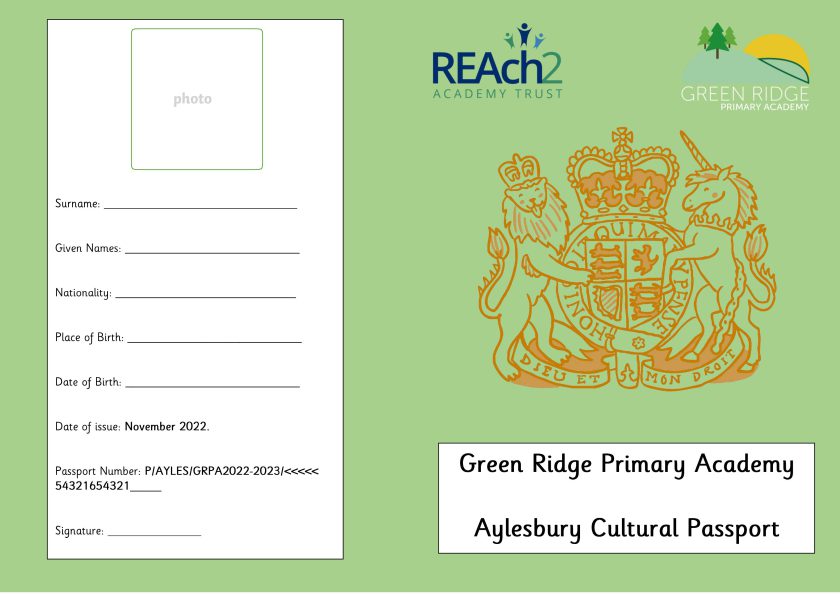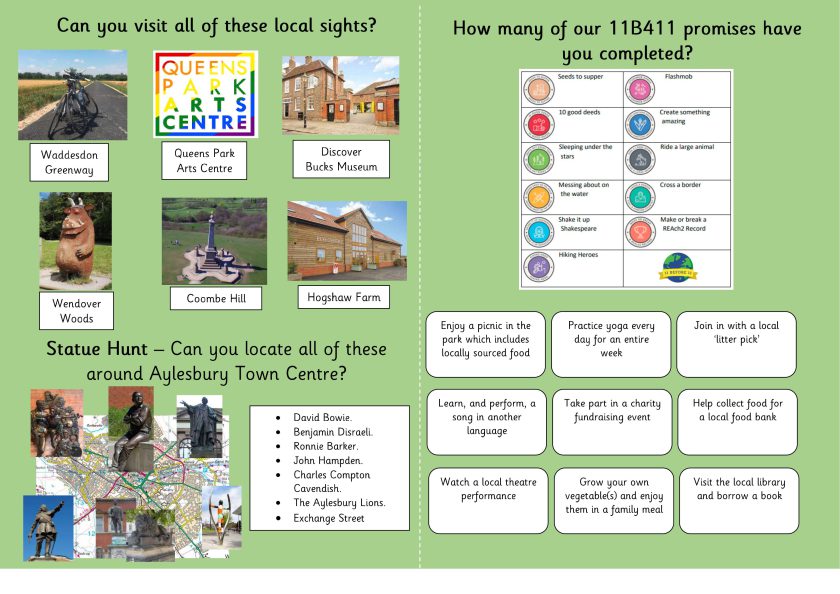 Before and After School Clubs
The academy operates a number of clubs, both before and after school. A list of after school enrichment clubs being held can be found here.
Please note that bookings for these clubs have now closed.